Who is Suitable for our Personal Training
Adults
We can offer adults of any age one to one or buddy up sessions (maximum 2 people). We will provide you with the best possible service whether you attend alone or with a friend. Our exercise programmes will cater fully to your needs and extra support and guidance will be given throughout. If you are in need of a trainer for a neurological condition, recovery from an injury or just general health and fitness improvement we are here for you.
Children
We can offer personal training sessions to children from as young as 7 years old. Our team of trainers have experience in working with children in the health and fitness industry. Whether a child needs health and fitness guidance or prescribed exercise through a condition or after injury we can help them.. All training programmes are individualised to a child's needs and can be adapted at any point. A child's exercise programme will be fully supported and motivated throughout.
Neurological
Our personal trainers work with a team of neurological physiotherapists to prescribe specific exercise prescription. Joint assessments can be made to help distinguish what the needs are for a exercise programme. Our trainers can work with you setting goals, motivating and challenging you to get the best out of your abilities. All programmes are monitored through assessments to ensure the most appropriate exercise is being provided.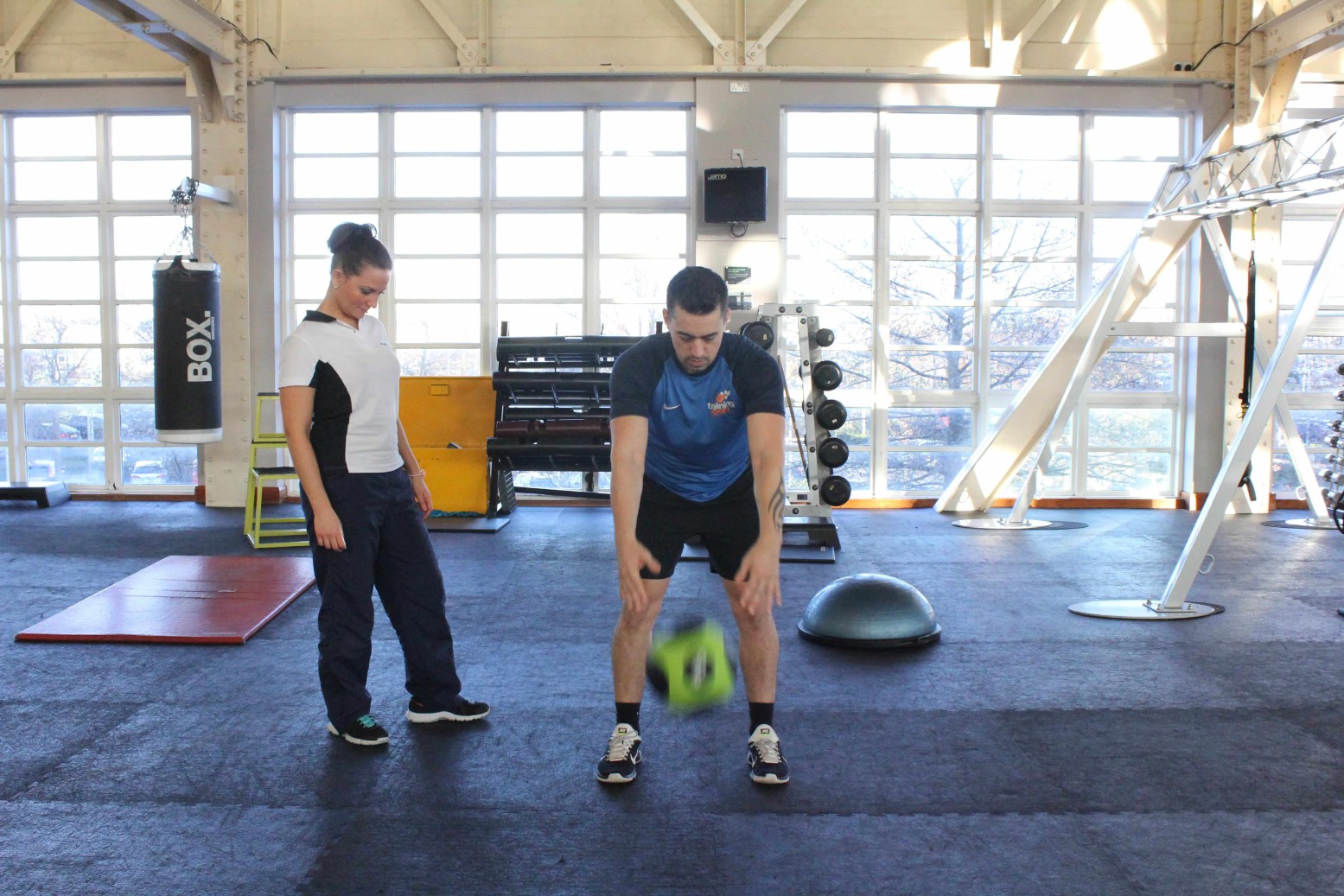 Musculoskeletal
We can provide specific exercise programmes to those recovering from injury. We require you to be discharged from our physiotherapists to ensure you're ready for exercise. Our trainers will work with our musculoskeletal physiotherapists to set your goals and devise the best possible exercise programme to continue your progress. Whether this just provides you with guidance back into your own exercise or more regular input to support and motivate you, we will cater to you.
Injury Free
Our personal trainers are highly knowledgeable to ensure the best possible exercise and health programmes are prescribed. Our personal trainers can work with those who are wanting weight loss, fitness improvement or just general health and wellness guidance. Our trainers are committed to passing on their knowledge to you, to ensure you are completing the correct exercise techniques. Correct exercises will enable you to reach your goals quicker and stay injury free.
If you are interested in booking a personal training consultation email us at office@physio.co.uk or call us on 0330 088 7800.